What sets apart good coffee from
great coffee?
We taste and import coffees from around the world, then roast them in small batches to the highest quality standards. We use only certified direct trade coffees and locally roast the beans in our state-of-the-art facility in Charlotte.
We value the process from farm to cup, so that each sip is an extraordinary experience.
ORDER NOW!
Purchase a
subscription

for those coffee-lovers in your life.
Choose between our 6 month or 12 month subscription packages.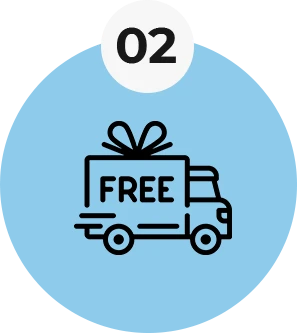 Surprise your loved ones with the gift of hand-selected local roasts delivered to their door every month (FREE SHIPPING!)
We'll take care of the rest - finish your holiday shopping TODAY!
Coffee Kits

Let us put together the perfect holiday package for your loved ones!
01
Option 1:
Holiday Blend Cold Brew
What they get:
Four cans of our limited-time-only
Holiday Nitro Cold Brew
and Coffee blend,
plus Javesca koozies!
02
Option 2:
For the first-timers
What they get:
Two of our specialty roasts,
a Javesca mug,
and a brewing kit
to start their coffee journey!
For a LIMITED time only:
Save 20% on your gift purchase AND receive a 20% discount code (for yourself!) because we think you should enjoy our coffee too!
Did you know?
With every Javesca purchase you make, we are able to provide meals for those without access to food.

1 BAG PROVIDES 4 MEALS
We believe the holidays are about more than just buying gifts.

We want to change lives.
We are a for-profit company with a non-profit heart. Learn more about how Javesca is impacting the world!
Learn More
What our
customers

say:
My go-to coffee
I've tried all kinds of coffee beans to use in my espresso machine, but I keep coming back to this blend. We think it tastes the best for our cappuccinos. Delicious flavor! - Karin
Excellent!
My order of Dolce Vita arrived today. I immediately ground some up and gave it a try. Absolutely stellar flavor and really smooth. This is quality coffee! I will absolutely be ordering this again. Thanks Javesca team! - Dave
My favorite blend
I love this coffee. I wake up each morning looking forward to my cup of coffee. This blend is flavorful but smooth tasting. Highly recommend. - Sandi